BLOGGER OPPORTUNITIES

PLEASE mention that you were referred by Ronda Writes - Total Randomness!

Blogger Opps Coming Soon!

Copyright © Ronda Writes 2017

Blogger Opp: The Learning Resources Giveaway #Free & #Paid Options Available


Deliciously Savvy is hosting a giveaway in which one lucky winner will receive 2 fabulous toys that make learning fun from Learning Resources! Now I need your help promoting... the RV of both toys is $70 and there are #Free and #Paid options available so sign up today!
Sponsored By:

Hosted By:
Co-Hosted By: ???
The Details:
1 Lucky Winner Will Win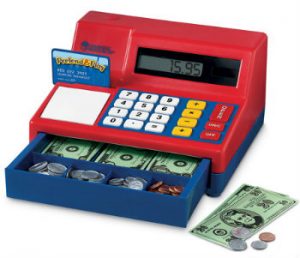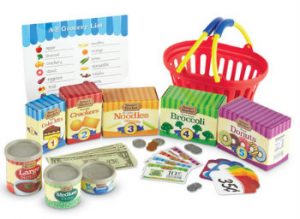 Now Deliciously Savvy Needs Your Help… Options Listed Below! Sign Up Today and Let's Rock This Learning Giveaway!
1 FREE Link For Agreeing To Post Giveaway On Time and Promote 3 to 4 times a week Via Social Media. (Choose from Facebook, Twitter, or Pinterest Only)
PLUS Snag a 2nd FREE Link…. If You Post The Announcement on Your Website or share via Social Media. (Choose from Facebook, Twitter, Pinterest or Instagram)
Co-Hosts Wanted & Needed ~ $5 for 5 links of your choice (and I mean any you choose other than Google+). You can do Facebook Comments, Blog Comments, Giveaway Entries, Daily Votes, Social Media Follows of your choice, Secret Word Pages ANYTHING! PLUS the 2 FREE links above gives you 7 Links Total! Co-Hosts will receive a backlink to their site PLUS Daily Entry Options That Will Encourage Daily Website Visits Whenever Possible. Choose Those Co-Host Links Wisely! Co-Hosts are not required to post announcement but it is greatly appreciated!
Other Sign Up Options Available On Sign Up Form
Sign Ups Close 04/24/2017 @ 11:59PM EST
Giveaway Dates: 04/26/2017 9PM EST until 05/17/2017 11:59PM EST
(Dates are subject to change)
Entrants must be 18 years old to enter and giveaway is open to US residents Only
Savvy Challenge!!! The Blogger With The Most Referrals will Receive a FREE Co-Host Spot On This Giveaway or a Future Giveaway! Promote Away and Make Sure They Know To Say You Sent Them! Minimum of 4 referrals to win free spot on next promotion or promotion you choose.
Blogger Opp Woolsy Healthy Living + $250 AmEx Gift Card Giveaway
Sponsored by:
Woolsy
Hosted By
Amy & Aron's Real life Reviews
Each blogger will receive up to 3 Free links
for posting and promoting this giveaway
Giveaway Date
4/28 to 5/13
Open to US
The more bloggers promoting ~ the bigger the results ~ the more giveaways we get to do together.
Sign Up Here
or Below
Co-Hosts spots are unlimited, Co-Hosts Needed
$5 for 5 additional links (up to 7 total) plus backlink to your blog.
Adding social links $1 each limit 3
(link to specific post required)
This includes Facebook, Twitter, Instagram, Pinterest, Youtube, etc
Daily links $2 or 3 for $5 (Limit 3)
Daily Comments, retweets, post Shares, email sign ups, secret word, etc
(link to specific post required)
Posting will be required within 24 hours of launch.