Royal Caribbean Cruise Port Stop in Costa Maya, MX

October 23, 2019 by Ronda


After our Cozumel visit, and realizing my children weren't interested in any of the tours or excursions, we didn't push them when the ship docked in Costa Maya. In fact, they didn't even want to get off.

My younger son loved the Adventure Camp and begged to stay on with his new friends and fun teachers, so he wouldn't miss out on the games and activities. My 13 year old enjoyed hanging out with the other teens on the ship and we learned from the other parents, they were leaving their kids on too.
 

Initially this was a little upsetting, because the purpose of the cruise was to experience different places, but understanding that this is their trip just as much as it is mine, I gave in.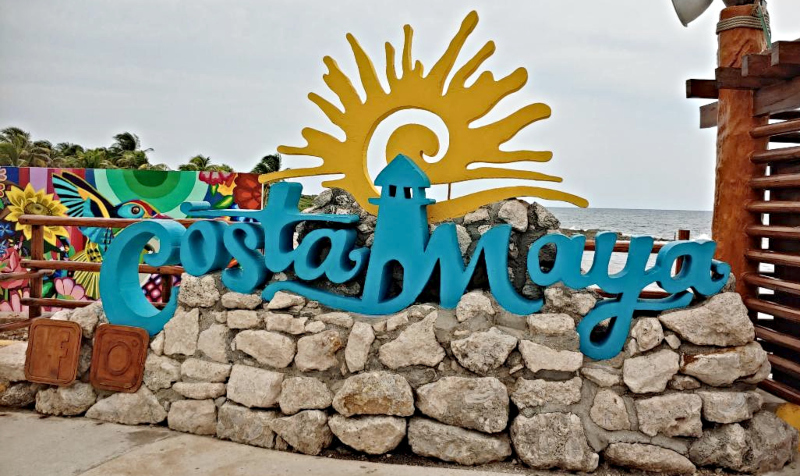 I've been to Cozumel a few times before, but this was my first time in Costa Maya. Since the kids would remain onboard, I knew there was no way I would become one of those pier runners that get teased when the ship leaves the behind, so my husband and I chose to stay in the port area and check out the scenery and shops.
Here are some photos from our time in Costa Maya:

Disclaimer: This post contains affiliate links. All opinions are my own.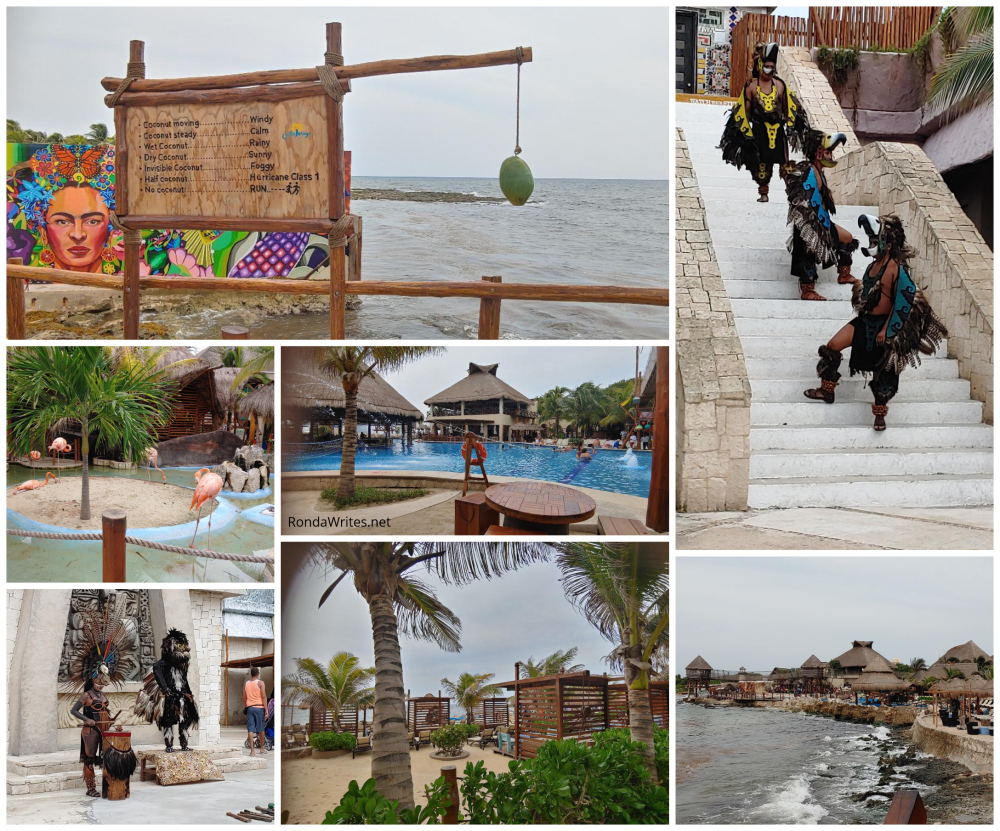 Long walk from where the ship docks to the entry into the port.

This port is attractive when looking at the wood amongst the greenery, but it had a lot of souvenier shops in the center and sides. When I write a lot, I mean A LOTTT, the whole area is shop after shop, a massage spa, then more shops after shops. It appears to be the focus of this port. They all pretty much sell the same things, so I didn't understand the need for so many until I walked around. As you continue to walk, things may cost less, so visit different stores. For example, one shop may sell a t-shirt for $20, after a short walk you might find the same tees at another shop is 2 for $10. A random small refidgerator magnet was offered for $25, walking around another shop had it for $6. I wanted a small henna tattoo on my hand and was quoted $85. A lady overheard that and said he quoted her $115. I can get them in my area for $15 which is what I'm accustomed to paying for small hand designs. Item price lists aren't posted and I assume it's because they charge whatever they think you're dumb enough to pay, and if you show resistance, they immediate quote a different price.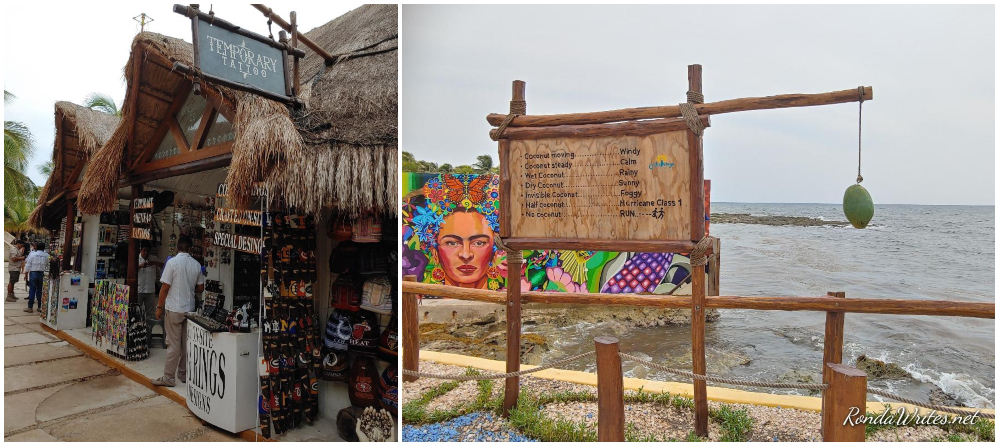 Doing a price comparison, I purchased 2 embroidered name bracelets for my kids for $15 plus tip, not bad. But, other items cost more than they did in Cozumel. Honestly, I have purchased the same bracelets here in Florida and the cost was similar. I just wanted different colors and to have a souvenir.

In the center there is a sandy area with chairs and a large pool, an area with Flamingos, and a Dolphin encounter. In the pool area, there was a lot of room to enjoy, since not too many people utilized it. The weather was overcast, and I'm not sure if that is one of the reasons it was kind of empty and easy to navigate compared to other ports we've been to in the past, but there didn't seem to be much to do there.

We only spent about 45 minutes there, but that was enough for me to get the gist of it. It's not a port I will visit again...anytime soon.