Dermagist Skin Brightening Accelerator
and Skin Brightening Agent Review


If you take a look at my previous photos, you may notice discolorations on my face. I've dealt with being two-toned since I was a kid, and exposing myself to the sun has helped a bit, but for some reason my neck is darker than my face. After speaking to quite a few people, an extreme brightening product was recommended to me. I tried it for a few weeks, but noticed it just bleached my skin, so I had to stop. It made my neck and face lighter and even more uneven. I was left with black patches on my neck and what I now refer to as the reverse Homer Simpson mouth (see photos). OMG!!! I am not so desperate for even skin that I would continue to use such a strong cream. Especially when it's not brightening, just bleaching.

I like my Hershey chocolate skin, lol! I'm not trying to get rid of it, my goal is to be even toned! When I was asked to try any product from Dermagist Skin Care I immediately went to their website to see if I could find something to help with the issues I actually face. I also wanted to make sure they didn't use any of the harmful ingredients that I read about in online articles. The first thing that stood out to me was:

"A two-part system that targets spots, discoloration and dull, uneven skin tone.  Step one accelerates the process by deeply exfoliating dead, dull skin cells.  Step two penetrates to help brighten, and even the tone of the skin."

Then I saw:

"First and foremost, this is a natural product, free of any harsh chemicals. You are not "bleaching" your skin with this product."

My gosh, how did they know I've been waiting for this opportunity? It's like everything I wanted and every question I had, was answered by Dermagist right there on the product page!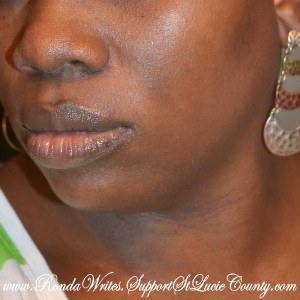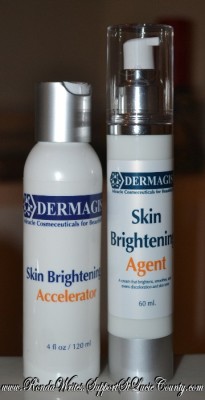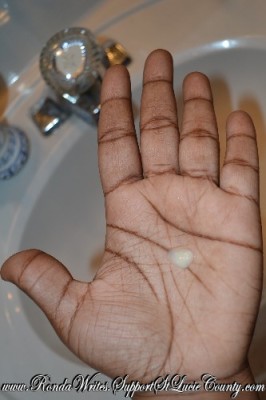 Using the soap (part one): I'm sort of lazy, so using a two part product has never went well for me...I tend to forget something. However, this is my face I'm dealing with! The part of me I cannot cover so I guess I will have to suck it up! I poured a little of the Skin Brightening Accelerator into my hands and it literally slipped right out. I wasn't expecting it to be so liquefied. I'm used to thick face soaps so this was a shocker but a pleasant one. I usually hate the scrubbing part of washing my face since my skin is sensitive. This Accelerator takes away all the pain of that because it's simply liquid and doesn't leave my face feeling soapy. Part one didn't take long at all!

Using the cream (part two): I followed the Accelerator with the Agent as required and this was a little thicker. Not heavy or sticky at all. The process itself was simple (coming from someone who is not a fan of major skin care work). Day one down, a few more weeks to go. I will follow up in a few weeks with more photos, then a final two week review. If you like the results I receive, get ready to jump for joy because the kind people at Dermagist were generous enough to offer my readers (you all) a chance to win a Skin Brightening Accelerator and Skin Brightening Agent set of their own!

Two Week Two Month Follow Up (September 6, 2013)

It took me a while to post this review because I wanted to give it a fair chance. I appreciate quick results and I did not get the immediate results I was hoping for and after speaking to a few friends we think we know why. My issue was not an issue of acne, etc. My problem was a discoloration around my mouth and my neck. One friend joked that I smile too much and if I stop smiling outdoors the discoloration around my laugh lines would disappear on its own. Me stop smiling? That's not happening!

Something I noticed today! This is my face after using foundation and putting on makeup (photo taken from an old blog post). The discoloration is still visible but if you compare this photo to my recent photos you would see that something strange has happened. The Dermagist has in fact improved my skin. The below photos were taken today (two months after using the Dermagist), and I notice that my face, freshly washed and with no makeup, looks almost as it did in my previous photo from another review...with me wearing makeup!

Does it work: Yes, but in my case the results came slowly. I continue to use it daily and the two step process isn't as annoying as I imagined it would be. It's now my habit. I still have a darker neck and the lighter skin around my mouth is still noticeable, but there is a definite change compared to what it looked like before I started using this product. Especially considering the fact that wearing foundation to hide the discoloration is no longer a MUST since it looks almost identical without it. I am going to use the Dermagist on my upper back also, right behind my shoulder because I have blemishes there. After a month of use, I will update this post with photos, and post whether or not it has helped with that!



Disclaimer: I received the above products free from Dermagist for the purpose of providing a review of my experience. The above review is my own honest opinion of the Skin Brightening System.