GhostBed Luxury Sheets by Nature's Sleep Review

February 23, 2019 by Ronda

Once you have experienced sleep on GhostBed Luxury Sheets, you'll question the quality of your other sheets. I mean it!
Aside from being known for my blunt honesty, I'm known for being a deal seeker and luxury-for-less shopper. This was my first time trying bed sheets that had a price tag over $100. I would've never considered it, but an opportunity to try it for myself became a reality, and who could resist that? After all, I had nothing to lose.

Disclaimer: I received GhostBed Luxury Sheets free to share my honest experience. All opinions are my own.

The bedding arrived quickly. It's packaged in a tough 2-piece GhostBed box and includes two pages of detailed information about the sheet's make and its product warranty.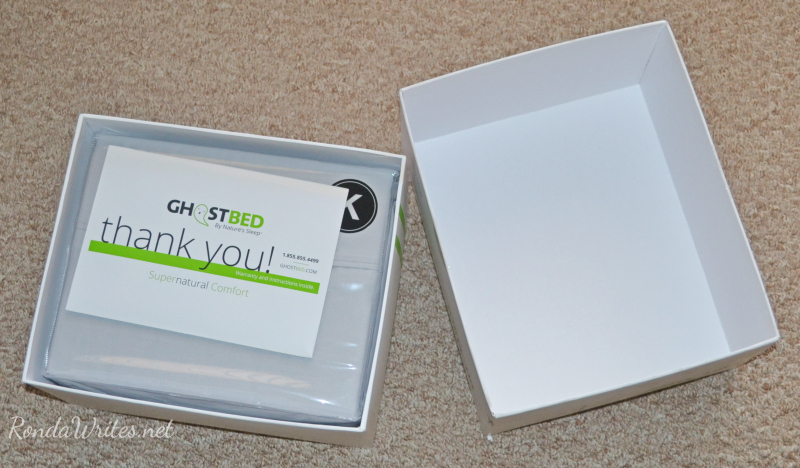 Prior to receiving these sheets, my most expensive bedding set arrived in less than luxurious condition. The common plastic packaging in the ordinary brown cardboard box, that products are usually shipped in. So far, I'm impressed with the bells and whistles of GhostBed. I couldn't wait to try them. But first things first, it must be washed.

Before anything touches my bed, it has to be clean. I removed the sheets from the package to air them out and wash them. They weren't dirty, but I always wash clothes and sheets before the first use. It's a habit, something I was taught to do growing up, and it also gives the washed items a more pleasant scent and feel against my skin.

The
Ghostbed Luxury Sheets
aren't high maintenance. It washed well with my athletic wear (spandex, soft materials) on the gentle cycle. It's a heavier material as well, but didn't take long to dry.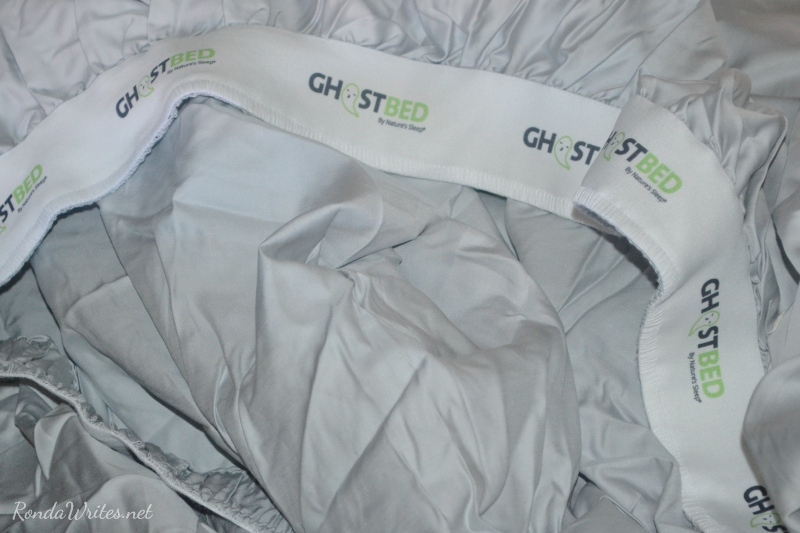 Notice the white band with the "GhostBed" logo. That is the 2" thick elastic band that keeps your fitted sheet from sliding off the bed. Sheet straps aren't needed because this band surrounds the sheet.

Something I did not expect

I have two Queen size and two King size pillows on my bed. I use my King size pillow as a body pillow (I don't know why, it's just comfortable on my knees). I use the Queen size pillow for my head. When making my bed, I noticed the pillow cases did not fit my King size pillows. I was going to contact the company regarding the pillowcases not fitting a King size pillow, when I went to view the product description on their website. In the description, it clearly states the sets come with one pair of Queen and a pair of King pillow cases. That's unusual, not something I've seen before, but in my case it's perfect. That just meant I needed to switch the pillows and pillowcases. After I did that, everything was covered properly.

What I like

The sheets are a thicker material, but breathable.

I have yet to be woken up in the middle of the night feeling clammy, like I occasionally do. Some sheets cause me to sweat more and feel uncomfortable.

It has been washed multiple times already. The quality has not deteriorated.

Another thing that has NOT happened with these sheets, pilling. You may think 3 weeks is too short of time to notice it, but trust me, we have had that happen with sheets early on, especially if I have washed then used, washed again and used again without rotating with another sheet set.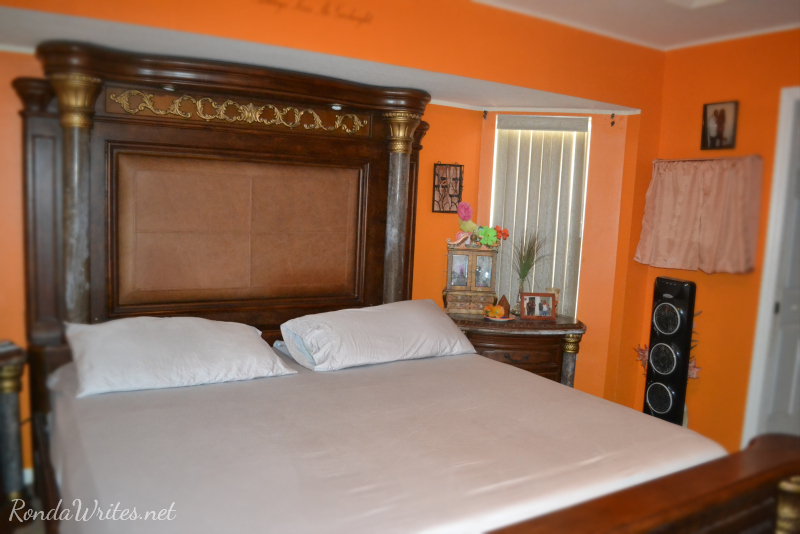 These sheets fit my 12" pillowtop mattress nicely and will likely fit any quality mattress well. But, if you're in the market for a new mattress set,

GhostBed memory foam mattresses

pair with their luxury sheets ideally.
Included with each purchase
A unique & luxurious blend of Supima Cotton + Tencel Fibers

GhostGrip, so your fitted sheet will stay on securely and never pop off!
Free Shipping
Industry leading 3 year warranty

Final thoughts?

They're soft, comfortable, breathable, and so far they appear durable. The large elastic band, otherwise known as the GhostGrip is a big deal for me, since I'm usually the one telling my husband his side of the sheet is sliding off the mattress. The only thing that would give me pause when it comes to purchasing, would be the cost. But after years of replacing bed sheets, I would consider how often that occurs (which seems pretty often now that I'm thinking about it). Depending on how long these last, it would make sense to splurge on luxury.

After all, if I'm buying three sets of sheets a year that I have to toss after pilling and other issues, strong bed sheets would be a good investment.