Madame Tussauds New York - The 2016 Ghostbusters Experience Visit

July 20, 2016 by Ronda

Last week my family and I had a chance to visit the Times Square location of Madame Tussauds, while in town for my family reunion. As mentioned previously, this season Madame Tussauds is home to the Ghostbusters Experience featuring Ghostbusters: Dimension Virtual Reality. That, in addition to the wax figures and photo ops with the "celebrities", made this visit exciting. We couldn't wait to see what they came up with!


Disclaimer: This is a sponsored post, created in partnership with Usfamilyguide.com. All opinions are my own.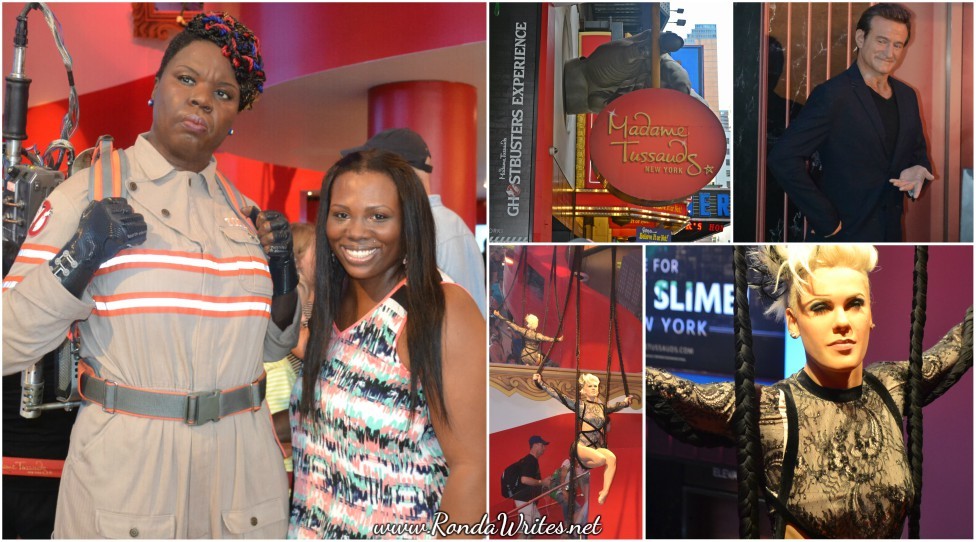 "Get your selfie sticks ready! Madame Tussauds in Times Square is the only place with no ropes or barriers holding you back from getting photos with your favorite stars! Voted as one of New York's most unique attractions, Madame Tussauds invites you to pose with over 200 figures of internationally renowned musicians, A-list stars, sports legends, world leaders, super heroes and more. With several newly renovated spaces, the world famous wax attraction is bigger and better than ever!" - Madame Tussauds

As you enter the attraction, you're greeted by Leslie Jones (Patty Tolan in Ghostbusters), Pink swings high and there's a photo op with a young Robin Williams. After you get off the elevator, the first stop is an A-List party. I took pictures with Denzel Washington, Tyra Banks, Jennifer Lopez and others.

Fantastic!!! If I knew I would meet the President and First Lady, and be asked to address the people, I would have worn a suit!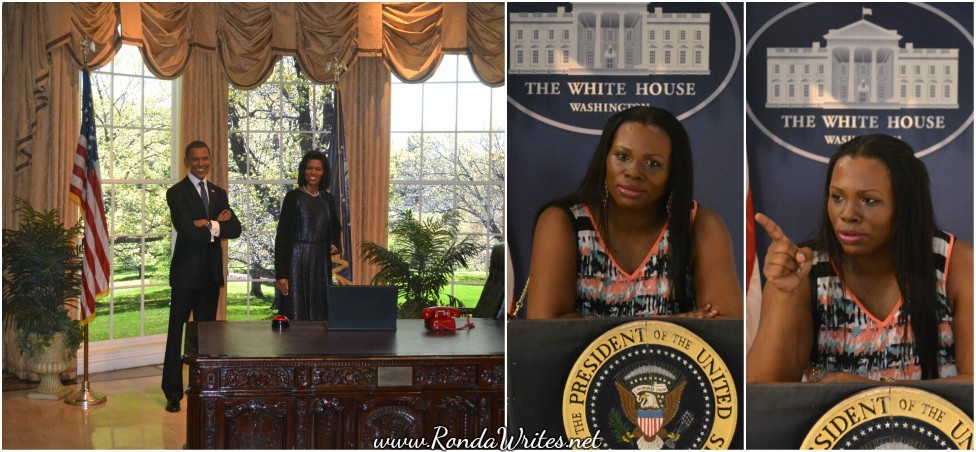 As you view these photos, remember these are wax figures. It's amazing how identical they are to the actual person!

So lifelike there were a few times I've apologized to a wax figure thinking I bumped into a human. Could you imagine being here during a power outage?

We enjoyed taking photos with the celebrities, athletes and movie characters. I don't want to spoil all the fun for those of you who will be visiting, so I'll only share a few of the nearly 200 photos I took!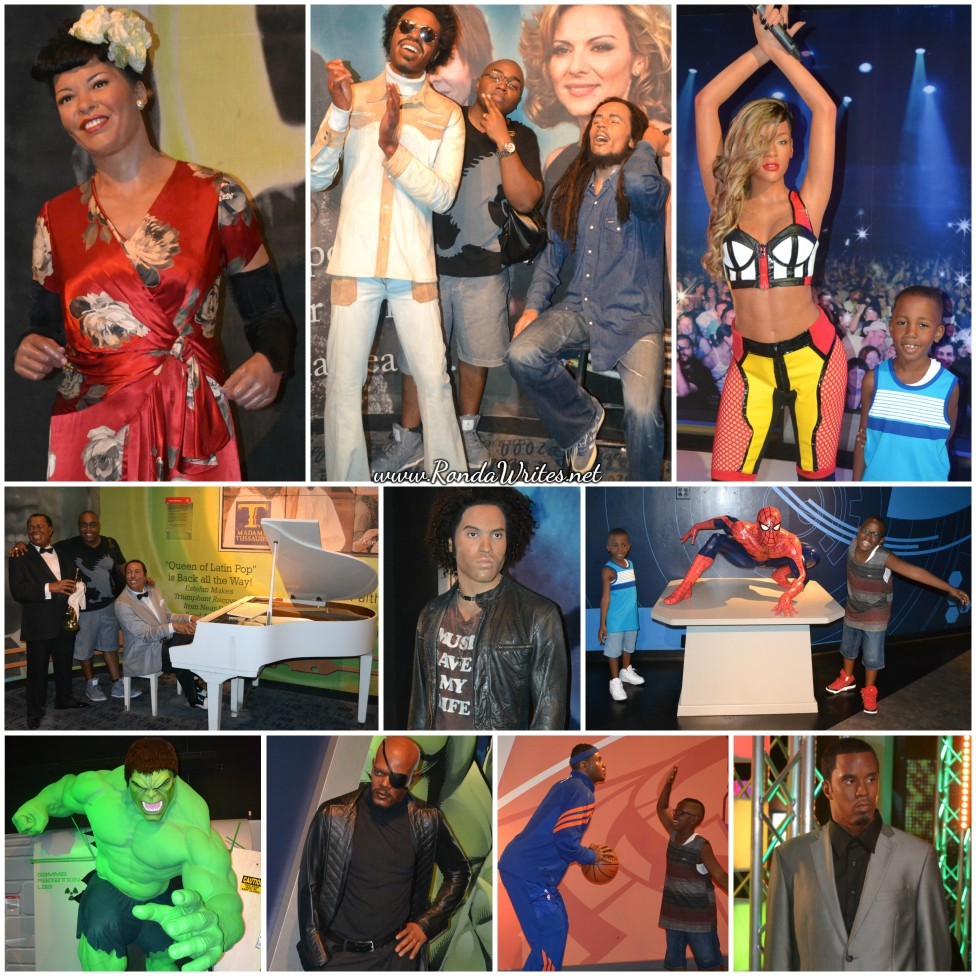 THE GHOSTBUSTERS EXPERIENCE:

It's a bit haunting, but what else would you expect from ghosts? It was an entertaining walk through what feels like an actual train station and the experience makes for great video. The video I will keep top secret, but check out some of the still shots I captured.


I'm sure the ladies could handle the job of Ghostbusters, but my son being a gentlemen insisted on lending them a hand. After all, Al Roker did suggest it.

Yep, my guys were having a ball!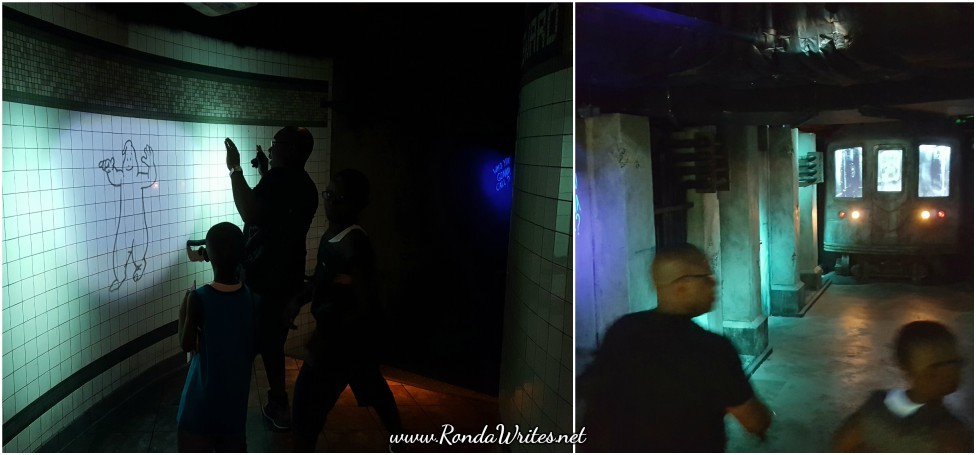 My husband was as excited as our kids!

After taking pictures with A LOT of figures, we went to view the Marvel Super Heroes 4D Film. It was only 10 minutes long, but that moment was seriously the most fun we had at an attraction in a long time. Not only are you getting the 3D visuals, but you're totally feeling the movie, as if you're one of the characters.

This was a great experience and has to be a stop for anyone visiting or living in NYC. Don't miss out on the Ghostbusters Experience and you definitely don't want to miss out on the Marvel Super Heroes 4D film! There is not one thing or moment that soured our visit.

Take advantage of this offer...


My Readers Save 15% Off Admission to Madame Tussauds in New York!
Valid for up to 8 people. Click here for coupon code or to print coupon. Offer ends 12/31/16.

"Visitors to Madame Tussauds New York will also be invited to engage with Ghostbusters like never before. The cinematic

experience is brought to life with state-of-the-art technology, authentic props, costumes, a vehicle, gadgets and exclusive content

designed to spook guests as they move through multiple scenes inspired by the film. After exploring the iconic Ghostbusters

Headquarters, guests experience the epic finale, in which visitors take part in a ghost hunt of their own, saving New York City from a paranormal villain. This supernatural encounter will also include figures of the Ghostbusters crew from the new movie, all of

whom are prepared to help visitors wage battle against nefarious paranormal activity." - Madame Tussauds