Monterey Gourmet Foods Pasta Review


I can't believe how easy this was to cook!

I never had the pleasure of trying or even seeing what ravioli looked like before it was covered in tomato sauce. I appreciated the chance to try Monterey Gourmet Foods' Ravioli, but I wasn't expecting much in terms of taste, to be honest with you.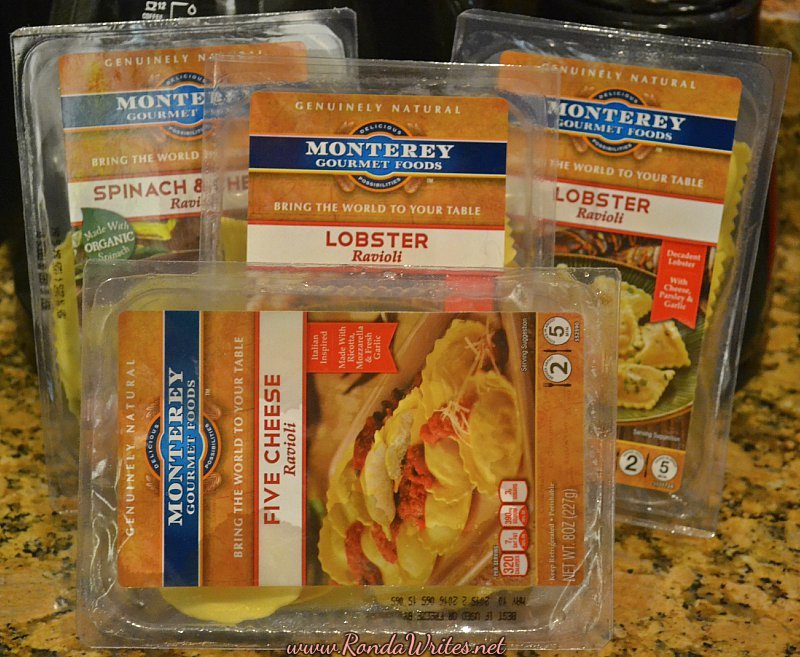 On the package: The Spinach and Cheese flavor was made with organic spinach and cage free eggs. The Lobster was made with decadent lobster, cheese, parsley and garlic and the Five Cheese Ravioli was made with ricotta, mozzarella, parmesan, Monterey jack and white cheddar.

To cook these packages, all you have to do is add the pasta to boiling water. I saw that some people complained of the ravioli opening/breaking, but I did not have that problem. I didn't follow the directions exactly. I added all four packages to one pot of boiling water, cooked the ravioli (covered) for 5 minutes and poured out the water by opening the cover of the pot slightly and tilting the pot over the sink so the water would come out.
All of the pasta was a nice, soft texture. No breakage and I was ready to remove one of each flavor so I can taste them. They were all delicious! The pasta is made with better ingredients and I was able to taste the difference. I was surprised, they are tasty by themselves! The guys in my life wouldn't eat it without sauce, so I added little cuts of sausage meat and tomato sauce to the ravioli for a look they're accustomed to.

I thought my favorite flavor would be the Lobster, but I actually loved the taste of the Spinach & Cheese. It reminded me of Florentine Flatbread I eat at one of my favorite restaurants. This is definitely something I will look for again when I'm at Publix!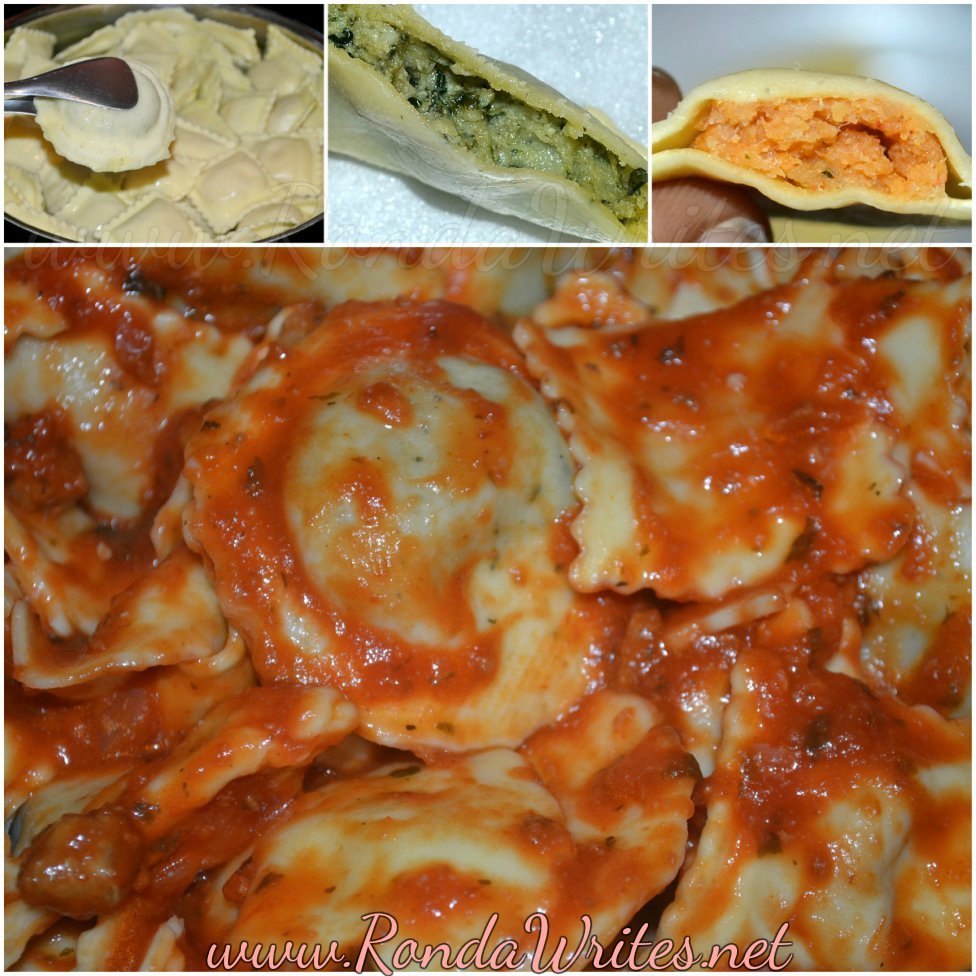 From Monterey Gourmet Foods

Plenty of Italian-inspired classic flavors to choose from, including Lobster Ravioli or Spinach and Cheese Ravioli with Organic Spinach

Made from the finest all natural, non-GMO ingredients, including savory spices, quality cheeses, premium meats and vegetables.
No MSG, rBGH, hydrogenated oils or other yucky artificial stuff