High Powered Portable Blender for Juicing / Blending Fruits and Veggies

July 2, 2019 by Ronda


I am used to using my large Ninja blender when making smoothies. After blending the ice, liquid, greens and fruits, I always have leftover. I don't like the way leftover smoothies taste, and I am also not a fan of wasting food, or the cleanup that is required.
When I saw the portable blender , I wanted one. It's lightweight, but powerful. The size is just right for traveling and it fits in my car's cup holder. I can make my shakes anywhere, as long as I have the fruits I want to use. So, picnic smoothie? No problem!

Disclaimer: This post includes affiliate links. All opinions are my own.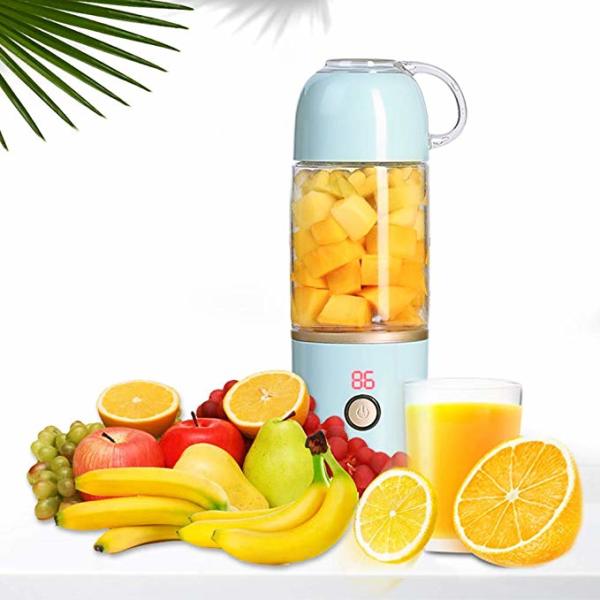 Connected, it is 9 1/5" tall, and 3" wide. Small enough to fit in a regular tote bag, and large enough to make at least 8 oz. of juice. It is shipped fully charged and connected. Included in the package is a usb cord for charging, and a cover for sealing once you unscrew it from the blender bottom.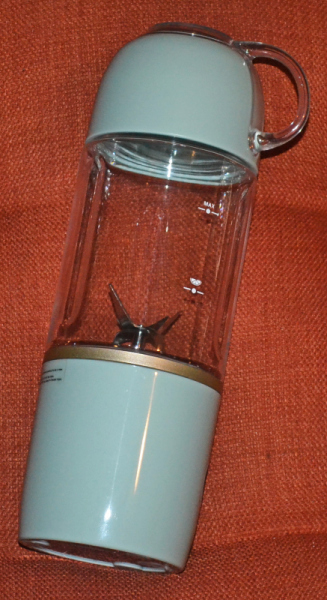 Manufacturer Product Information

ULTRAVIOLET DISINFECTION LAMP OF PORTABLE BLENDER:

After use, press and hold the power button to turn on the disinfection mode.

POWERFUL AND RECHARGEABLE OF BLENDER JUICER CUP:

Blend fruits, baby food, vegetables, etc. within 20 seconds, max speed 18300 rpm. 3600mAh rechargeable battery, easily charged by power bank, laptop, computer, or other USB devices.

SMART DISPLAY DESIGN OF PORTABLE JUICER CUP:

Click the switch to display the power, double-click the switch to start the 20-second countdown to blend.

CUP SEPARATION DESIGN OF PORTABLE BLENDER:

After separating the main engine of the Portable Blender, it becomes a sealed cup. Convenient for refrigerating, or on-the-go.

SAFETY AND FOOD GRADE MATERIAL:

Personal blender, safe for babies to drink from with an Enhanced ABS resin bottle (FDA, BPA Free), Contains 6 blades made of 304 stainless steel, an in-cup design to prevent accidental finger cuts.

( See video )

The power on this blender is really strong. But, because it's a smaller blender, I don't advise using regular sized ice cubes from trays or fridge ice makers, it may break. Unless your refridgerator's ice maker makes the less dense cubes, I suggest smaller ice like bagged ice sold in stores. I personally buy bagged ice from McDonald's for my smoothies and certain drinks because I like to chew ice, and its not damaging to my teeth that way.
For anyone who thinks the size is too small to make a tasty drink, you'd be surprised. All it takes is using a smaller amount of ingredients, but the taste is the same. I even made a lower fat, less sugar milk shake.

Using is simple...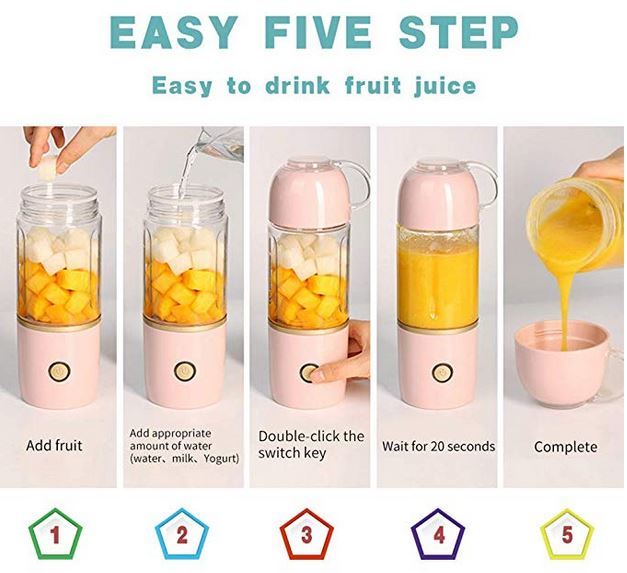 For a limited time, save an additional 20% on your purchase by clicking the coupon box on the product page!