Pure Radiance Restore Review with Photos


May 1, 2017 by Ronda


Disclaimer: I received Pure Radiance by Dr Sears' Restore Instant Volume and Lift Liposome Technology to try and share my experience.

It was one of those outdoor days, where it would be too hot to wear a face full of makeup. I woke up with tiny bumps around my eyes and on my nose (photo below), which I usually only have when I haven't had enough water, but it's not the case for me. It's just hot!

My face was ready to sweat out anything I put on it. I had plans, but I was not in the mood for primer other things that would just clog my pores, so I went without foundation. Since I would be out in public, I still have to look good. For me that meant, moisturized skin, sun screen, some eye makeup and don't skimp on the lipstick.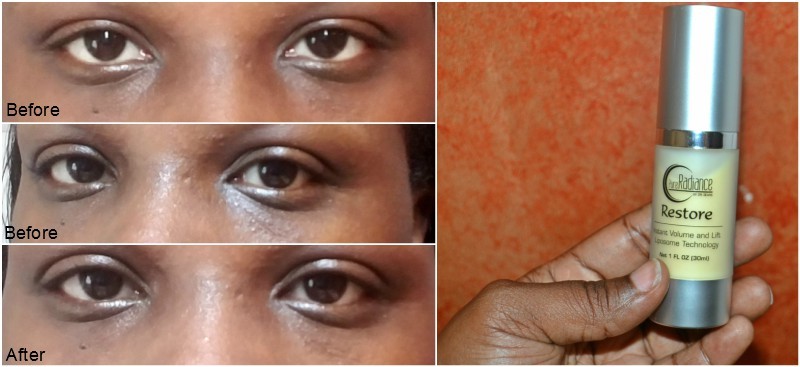 [The photo above is from day one, before and after applying the cream]
I have large eyelids. Great for eye makeup, not so great when they're puffy. The bottle said Instant Volume. It felt like a challenge, so I had to test the "Instant Volume" claim. I was eager to see how well it would work with the lines under my eyes. So for a little over a week, I have been using Restore, day and night. The lines are not noticeable to the point where I'm bothered, but they do exist and occasionally cause me to look tired.

After cleansing my face, I followed the directions on the bottle:

"Apply a thin layer of Restore after cleansing.
Use gentle upwards movements to the face and neck morning and night."
"Restore Skincare – A Dermal Filler without the Injection"
-mypureradiance.com

Some of its active ingredients include:





Shea Butter, which I have been using for years to

keep my skin, nails and hair moisturized.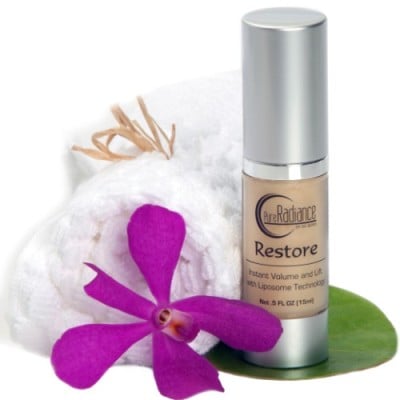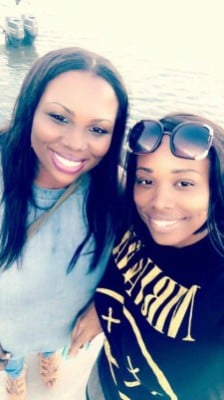 Restore doesn't stay on top of your skin like some moisturizers, it's absorbed into the skin. It contains ingredients that would help your face look fuller and smoother (not fatter, in case you're wondering). Fuller as in filling in the fine lines on your face. I have a round face, so don't worry, my chubby cheeks won't be your chubby cheeks!

I didn't notice an instant difference around my eyes, not much of a difference days later either, but there is a noticeable difference on my forehead where I had a few fine lines. Those lines were a result of my frequent facial expressions, I can be pretty animated!

See older photos (ex 1, ex 2) where eyes and forehead lines are noticeable.

Now, I can make a face, display some lines and when I stop making a face, the lines aren't so easy to spot. I'd say this works! In a few weeks, I will update this post to show whether or not there are noticeable changes around my eyes.